So much has been happening. The brickwork was completed on the 1st May. The roof started on Friday 4th May and was finished the next day!!! It makes such a difference to the house - it is really looking like a house now (which is a good sign!).
The air conditioner has been roughed in and the cladding is done at the front. The eaves have gone in as well. It is amazing just how quickly these things go in.
This week the electrician will be coming in to finish the rough in then we will be at lock up stage.
We had a slight issue with the brick work - there were 2 mortars used. We spoke with our site supervisor and he said it was the wrong colour delivered and that it will be fixed this week. Phew.
We will go and get more pictures over the weekend but here are a few from the past few weeks.
More brickwork: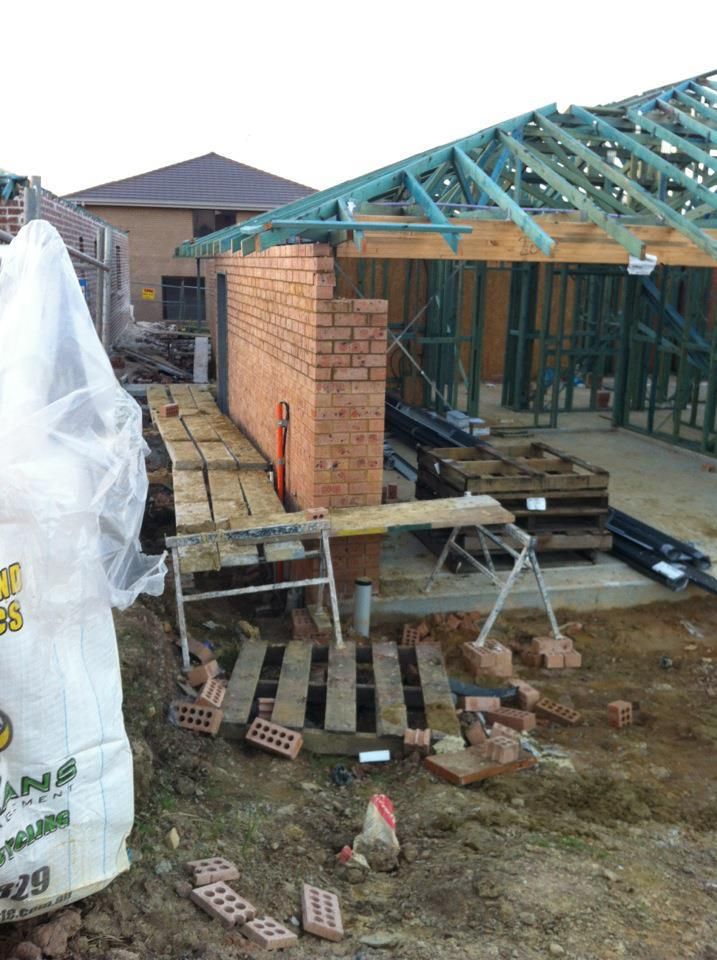 Back of the house:
Alfresco:
Plumbing in the main bathroom: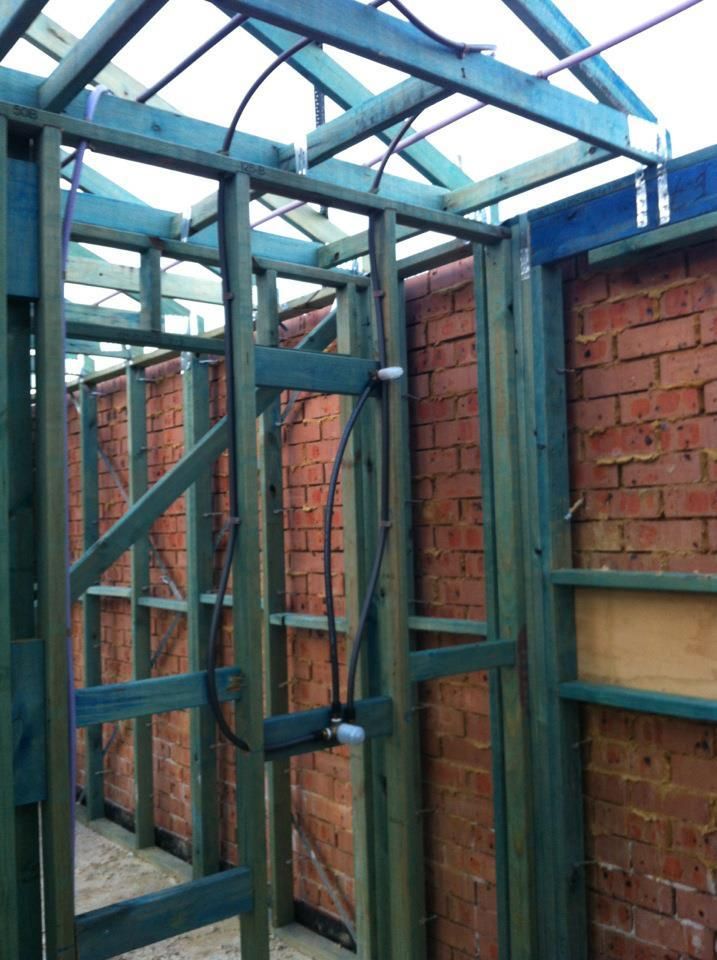 The roof!!