We did it. All our selections are done. That's it for us - no more display homes, no more driving around looking at colours, no more taking random photos of peoples homes to show Gav their driveways!!!!
So our selections......
External Colours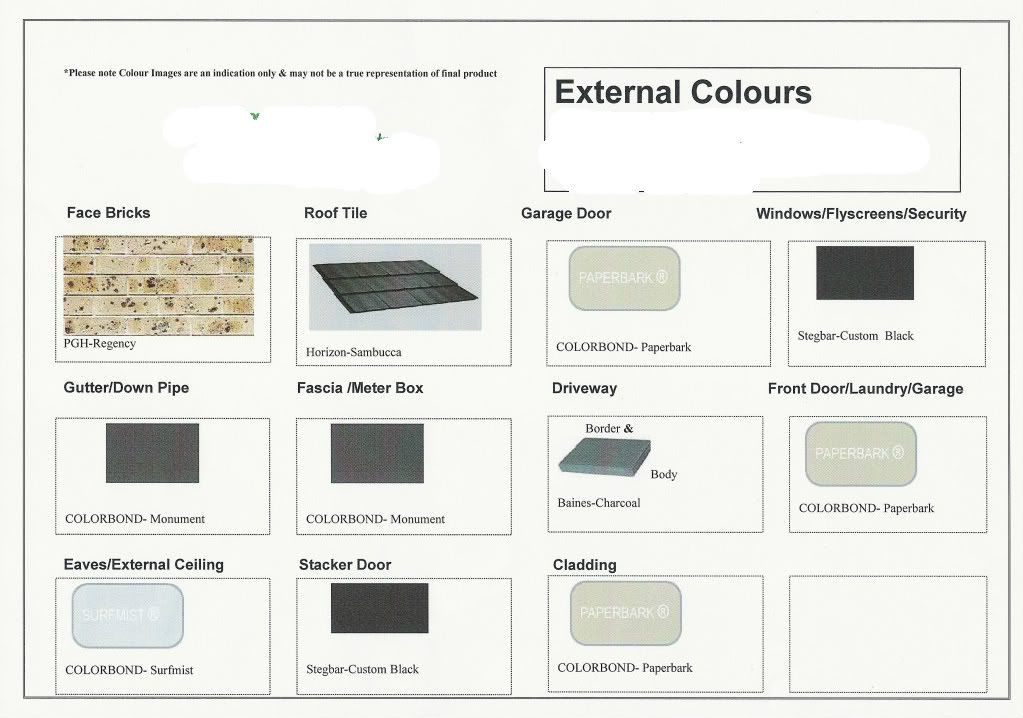 Kitchen, bathroom and paint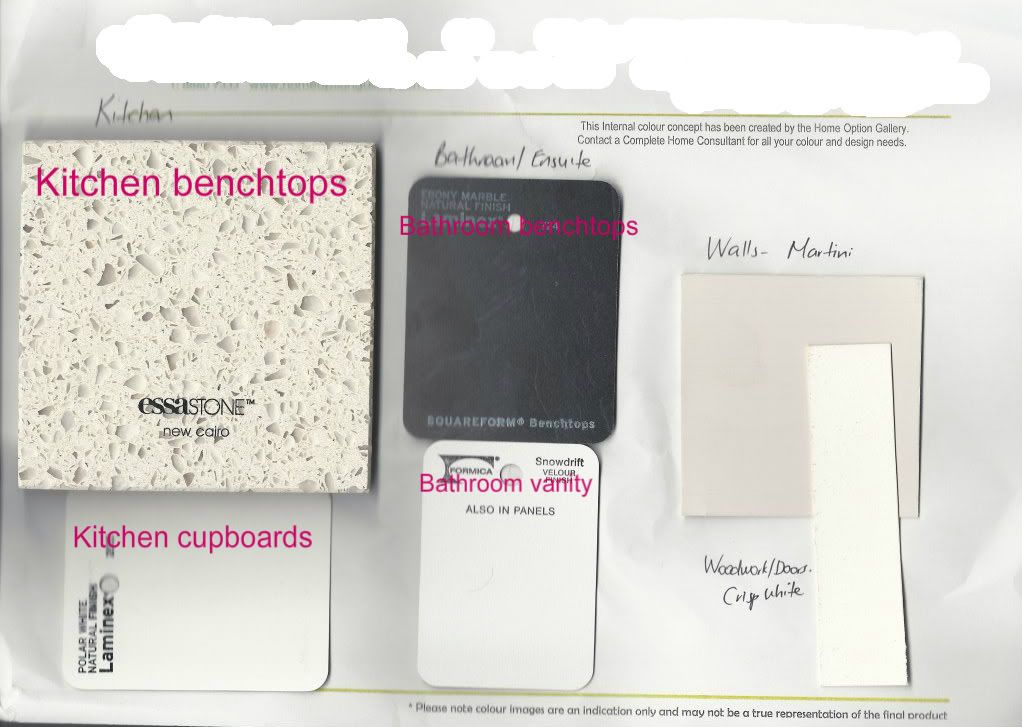 Our bathroom tiles & mosiac (wall tile will be white not grey)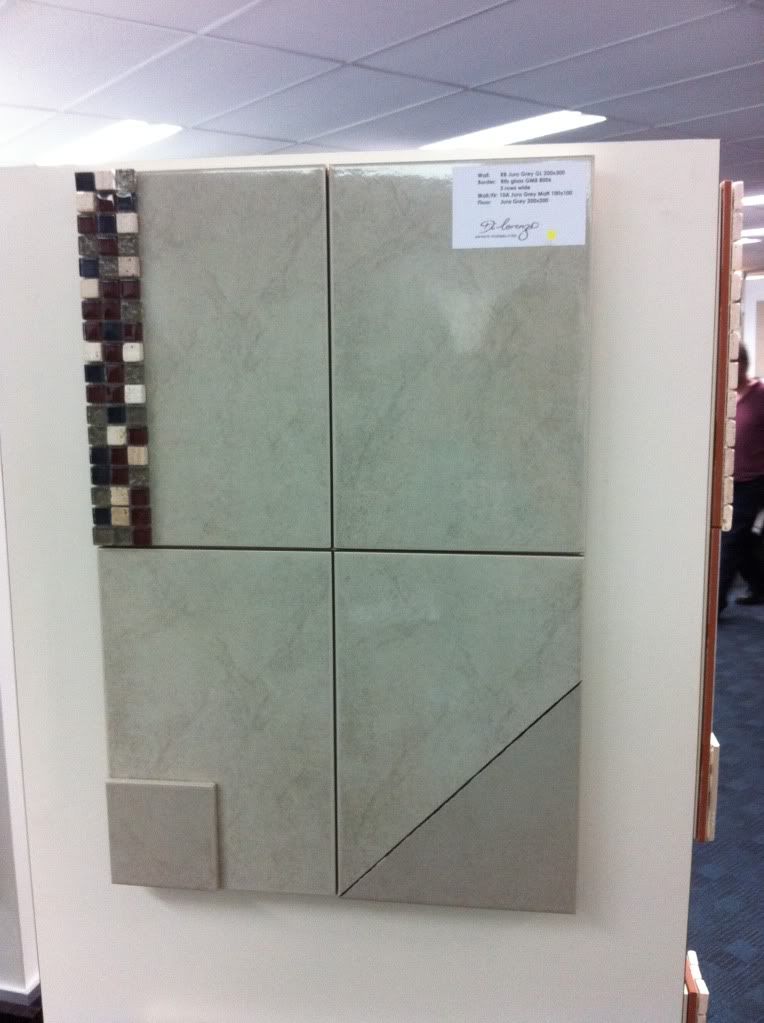 And our floors....back tile will be throughout the house, darkest tile will be for the alfresco area. Dark carpets for the dining and living rooms and light carpets for the bathrooms.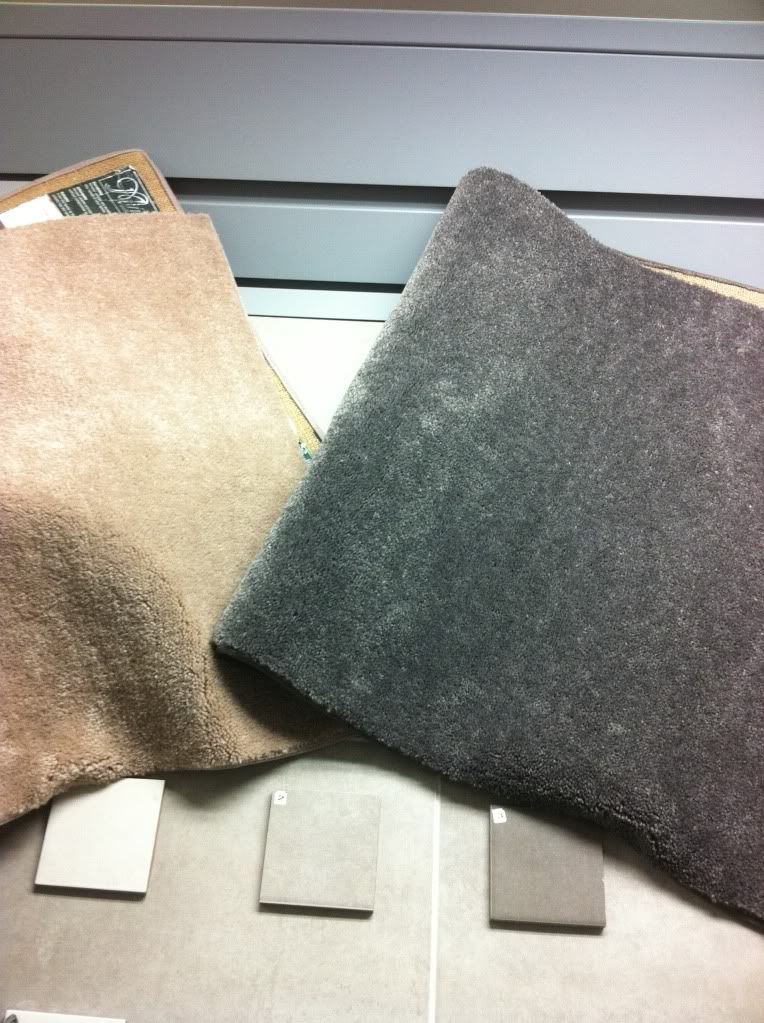 So that is our house!!!
Upgrades....
We upgraded the kitchen sink to the one I liked better. It is the Clark Quattro.
Our tapware was all in our standard range.
We are changing our showers to the semi-frameless shower.
As for the kitchen. We are making the pantry a bit bigger so waiting to get the drawings still and then we will decide on other upgrades if needed.
Today took 4 1/2 hours so we were very happy to get in under the 6 hours we thought it would take!
Very happy with all our choices.